AP New Creator Spotlight : Lacey DeLaKink

Welcome to our new feature New Creator Spotlight where we highlight an AP Creator that's new to the platform and already doing great things.
Next up is AP Creator Lacey DeLaKink – let's learn a little about them …
What is your stage name?
Lacey DeLaKink
How did you get started making online content?
My exhibitionist nature drew me toward online camming and my content creation & kinky lifestyle just evolved from there.
What brought you to APClips?
Sometimes I feel like other clipsites don't fairly promote their models. I found this new platform is unique in the sense that they give their new models a chance to shine through their social media, contests, blogs and their new creator spotlight! Their colorful aesthetic also drew me to APClips! 🌈😊
What tips would you would share with fellow AP creators?
Consistency is key! 🔑 And don't be afraid to be a little experimental!
Do you have any advice/self care tips to balance your daily life?
Make sure to leave some time aside to laugh and relax. Do the little things you enjoy, whether it be setting some time aside to watch your current favorite show, take a bubble bath, whatever it may be – it makes a difference and can be the recharge you need.
Do you have any pets? Feel free to share photos
Meet Theadore! American Long Tail Blue Tabby. 😻 He's a chronic napper, champion eater & likes shiny things.
What's your favorite type of content to shoot?
I'm happy shooting any fetish related content. The kinkier the better. I enjoy femdom & BDSM content.
What's a meme that describes you?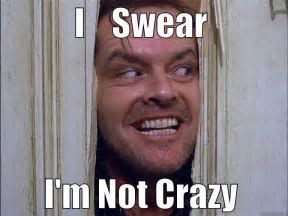 I asked my best friend and he said this one!
What does a normal day look like to you?
My routine varies from day to day but one constant that never changes is wake n bakes with my cat & good vegan food daily.
Where can we find you on social media?
Twitter.com/LaceyDeLaKink