AP Creator of the Month : MarissaSweet

Welcome to AP Spotlight. Every month, we'll pick an AP Creator of the Month and interview them, and sometimes we'll get some quick tips for other AP Creators.
For November, our AP Creator of the Month is MarissaSweet. Let's meet them…
How'd you get started making adult content?
I started making adult content for fun, I used to visit cam sites as a member back before I was ever in the industry and after a while I thought to myself "this seems like so much fun, why am I not doing this?". At the time I was working in a spa doing skincare, when I would get home from work I would get on cam for the rest of the night. After a while I was making more money and having way more fun webcamming than I was at my actual job so I quit and started camming every day. Members would always ask me if I had videos to sell so I tried making a couple of videos and discovered that I actually enjoyed it more than camming, from there transitioned out of camming and started making clips full time.
How long have you been making content?
I just had to do the math, I started making content in January of 2016 so that means I've been doing this for over 5 years. Oh my, how time flies lol. 🙈
What inspires your content?
What inspires my content is what I would like to see more of in porn. As I said before, I used to be a member on cam sites and one thing in particular that I really liked about those sites was the time in between goals where a model would be naked/half naked but not necessarily doing anything sexual. This heavily inspires a lot of my content and roleplays where often the character I'm playing will be walking around with no pants on, and bending over where the viewer can see down my shirt but I will act like I'm completely oblivious to the fact that I'm flashing the viewer. Naked News is also something that really inspires these kind of roleplays. Other than that, I would say the second biggest inspiration for making content is my members, some of my members are incredibly imaginative and come up with the most fun ideas. I love working on customs because it really is a creative collaboration with me and my members.
What's your favorite content you've ever made?
That's a tough one, it has to be a tie between my video "Incubus" and my video "Choose Your Fantasy- GFE".
Incubus was inspired by the found footage horror genre along with my own personal experience dealing with sleep paralysis. It's a video that's supposed to make the viewer question what it means to be truly in control, and what happens when you stop fighting your inhibitions and give into pleasure beyond your wildest dreams.
Choose Your Fantasy- GFE was inspired by dating sims and a specific book series that I'm sure a lot of you remember. The video plays out in a way that allows the viewer to interact with the story and make choices, meaning each watch gives you a different viewing experience and ending.
How do you promote your brand, and what's the most successful method(s) for you?
I promote on twitter and reddit but I find just putting out new content on a consistent basis and interacting with members directly is what helps my brand succeed the most.
What's your trick to balancing your daily life?
This is something I still struggle with but I have found some things that really helped, the biggest being clocking my hours. Clocking my hours gives me a goal to achieve every day and it has helped me mentally separate work time from free time. Before I always felt like I should be working and felt guilty taking time off, now I have set amount of hours I work every day. By clocking in like an office job I'm able to hold myself accountable and use those work hours more productively. When I see that I've met my hourly goal for the day I'm able to unplug from work and enjoy some free time at night. When I meet my hourly goals for the week I allow myself to take weekends off and I also give myself 2 weeks vacation time every year. Other than that, I highly recommend having a separate work phone and a designated work space in your home to help keep some mental and physical separation of work and leisure.
If you could give a new creator advice, what would it be?
To remember that this is your brand and your business. It can be very easy, especially in the beginning to follow the money and lose who you are. Sometimes you have to do what you have to do to make rent but try to only take on things that make you feel happy and inspired.
If you make customs – what's the weirdest request and did you do it?
I'm pretty open minded so I wouldn't say any requests I've gotten are weird. There was one request I got years ago to do an ass clenching video, I agreed and thought it wouldn't be much different to other muscle flexing videos I've done before. It wasn't until I was editing it that I realized my clenched ass looks just like Hank Hill's butt. That is the only video of mine I have weird feelings about lol.
What do you like about using AP as a platform?
I love how user friendly the layout is. The bundles are a great way to sell bulk content, the monthly contests are fun and gives you the opportunity to offer exciting deals or just promote your store. I especially love the fan club function and how you can do 3 different tiers. My first tier is all pictures, my second tier is pictures and clips like a normal fan club and my third tier is like a video membership where you can get all my premium videos and any new ones I post for a year. The APClips team is also super awesome and they really make an effort to promote the models on their site.
Has your brand evolved since you started? If so, how?
It definitely has. I started off camming and almost exclusively make clips now. When I started making clips I took on almost everything that was offered to me. I am now in very privileged position where I can be extremely picky about the customs I take on. I put a lot of consideration into what I put out, how much I would enjoy making it and how well I predict it will preform in my store.
What are you watching on Netflix right now?
Squid Game!
What's a meme to describe yourself?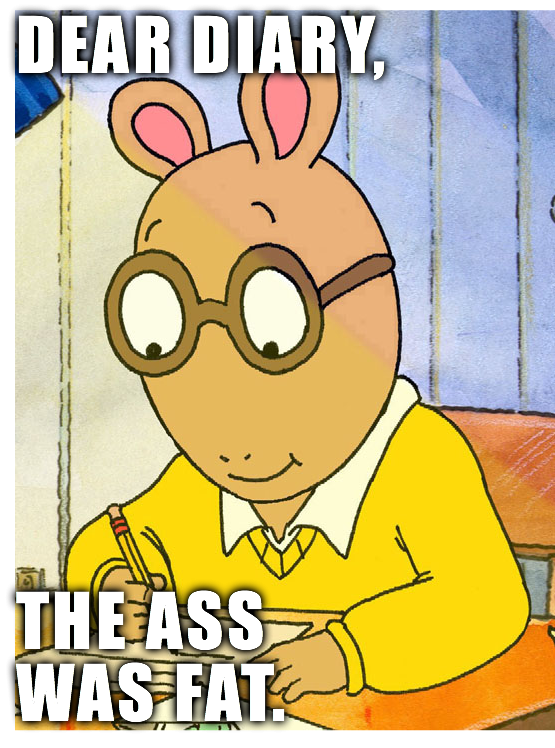 What type of videos do you always get excited to make?
Anything with a creative roleplay where I get to pretend to be oblivious to the fact that that I'm flashing the viewer.
Describe the best fan interaction you've ever experienced
I can't think of one particular interaction but overall I love when fans feel comfortable enough to share big life events with me. Whether it be something exciting like a new job or something sad like the loss of a loved one, it just means a lot to share those experiences with them and it makes me feel a lot closer to them as people.
Hit us with your social media links so people can follow you on all the things!
You can follow me on twitter @marissa_sweet and on reddit u/MarissaSweet. Most importantly, make sure to favorite me on APClips! apclips.com/marissasweet 😘