AP Creator of the Month : AliceMarz

Welcome to AP Spotlight. Every month, we'll pick an AP Creator of the Month and interview them, and they send us a little video intro with some quick tips for other AP Creators.
For September, our AP Creator of the Month is AliceMarz. Let's meet them…
How'd you get started making adult content?
You have to be a saint to be a teacher and I am not a saint! No, really. I was an art teacher but I knew a girl who worked as a webcam model. I tried it out and found that the money in adult content is dramatically more than a career in public education. For a while I did both, but with COVID making it dangerous to be around large crowds, the decision to move into adult content full time was an easy one.
How long have you been making content?
I have been a webcam model for over a decade, but I've only just started making adult clips/videos and writing erotica in the last three or four months.
What inspires your content?
I do two types of content: content I think or know will sell, and content that allows me to flex my creativity. I get some inspiration from movies, music, and other porn. But anything that I do, I try to make my own! If something turns me on, I try to think of a way to incorporate it into a video in a way that will turn other people on.
What's your favorite content you've ever made?
Hard to say! Almost every new clip I make is better than the last. In the last three months I've spent most of my profits on improving my hardware (camera, webcams, mic, lighting) and software (currently paying for Adobe Premiere Pro subscription). I have a huge list of concepts and ideas for content I'd like to work on. So I'd have to say my favorite content is yet to come! Some of the projects that I want to work on are very involved and will require even better equipment, cameras and better editing / shooting techniques.
How do you promote your brand, and what's the most successful method(s) for you?
I think everyone would agree that social media is key. Before I started making clips/videos I wasn't on any social media platforms. So I've had to learn them all. My best luck has actually been on smaller more niche platforms, social groups, etc. I've actually found the best success in places most people wouldn't think would be a source of lead generation and fans.
What's your trick to balancing your daily life?
Have a schedule! Keep to it! Try to make work fun.
If you could give a new creator advice, what would it be?
Pay for professional editing software! The difference is night and day between free software and what professionals use. When watching movies (not porn), pay attention to interesting camera angles, transitions, techniques. Try experimenting with them.
If you make customs – what's the weirdest request and did you do it?
I do get a lot of odd requests. I'll be honest, I don't want to mention them because I don't want those people to feel that I am judging them for their sexual desires. If you have an odd fetish that gets you off and it isn't hurting anyone, you shouldn't be shamed for it. However, I do have requests that I turn down for my own personal reasons.
How do you film? Any special lighting equipment/camera? Feel free to share some of your tips.
Pay attention to your scene! Make sure it is clean and quiet. If you have multiple cameras, get different angles so that during post production you can create seamless transitions while editing out sections where you weren't happy with the result. Invest in a separate microphone! When I have full control over filming, I always make sure I have a dedicated microphone recording audio separate from the cameras. Don't forget to edit your audio as well as your video! Adobe Audition has a lot of VERY powerful tools that are super easy and fast to use and can be used while actively editing in Premiere Pro.
What do you like about using AP as a platform?
It is clean and easy to use. I like that it has a night feature to make the UI background dark to lower eye strain. The BTO system is straight forward. The payouts are more than fair. The monthly leaderboards work (for me) to create a sense of competition.
Has your brand evolved since you started? If so, how?
Amazingly yes. I was VERY niche when I was just a webcam model. Now that I've started to do clips/videos I've actually been able to completely break free from that niche and am now exploring and having success in other areas.
What are you watching on Netflix right now?
Finished "Brand New Cherry Flavor" on Netflix. Started strong, ended weak. I'm sure the book was better. Otherwise I watch a lot of adult cartoons before bed.
What's a meme to describe yourself?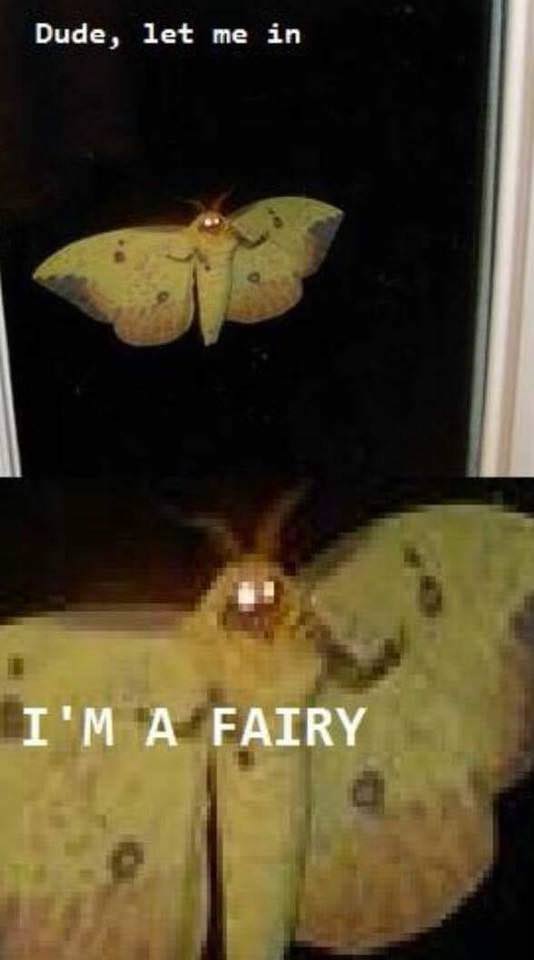 What type of videos do you always get excited to make?
Not the ones you'd think I'd get excited to make!
Describe the best fan interaction you've ever experienced!
Too many interactions to choose from over the last 12 years! Lately have had some wonderful conversations with a fan met here through APClips though! However, a Princess doesn't kiss and tell.
How did you come up with your stage name?
Over my many years as a webcam model, I had numerous names. One of them started with the name Alice, but my last stage name was Priestess of Mars. In the end I combined elements of both and came up with Alice Marz.
Hit us with your social media links so people can follow you on all the things!
Twitter: @MarzAlice
Instagram: @AliceMarz11
Fetlife: @AliceMarz