AP Creator of the Month : BreaRose

Welcome to AP Spotlight. Every month, we'll pick an AP Creator of the Month and interview them, and they send us a little video intro with some quick tips for other AP Creators.
For August, our AP Creator of the Month is BreaRose. Let's meet them…
How'd you get started making adult content?
I got involved in the industry accidentally, on purpose! I was experimenting with cam sites, and enjoyed the idea of being watched by others. I started purely because I was intrigued and never imagined I could make a career out of this! It took me a year or so to take it more seriously and start to put more effort into it and make a good amount of money.
How long have you been making content?
I have been involved in the industry for nearly 6 years and have been making content/filming videos for around 5 years as I started off just camming. I still cam now but filming videos is my priority.
What inspires your content?
My customers! Almost all of my videos were custom made. My customers allow me to explore different fantasies and play roles which I would never have ever thought of previously. I sometimes think without their orders I would really struggle to come up with the different ideas myself, so I am very thankful to receive the custom orders that I do.
What's your favorite content you've ever made?
A couple of my favourite videos are my Lara Croft Gangbang video and my fan gangbang video. It's safe to say I enjoy creating gangbang content! I just love getting messy and having lots of different elements to my videos.
How do you promote your brand, and what's the most successful method(s) for you?
I use social media to promote my brand, which can be difficult when sex workers are constantly penalised by social media platforms. I use twitter, instagram and reddit and I feel like all equally contribute to my success in different ways. I also use my premium snapchat to promote deals and to connect further and build relationships with my customers which works really well.
What's your trick to balancing your daily life?
This is something I struggle with sometimes, but I'd say try and stick to a set working schedule, to give yourself time to unwind and fully take a break from work. I know it can be very difficult when we are on our phones pretty much all of the time and it is so easy to just reply to customers and enquiries, but it is really important to try and find some kind of balance! I know a big positive of this job for me is being able to work where and when I want to.
If you could give a new creator advice, what would it be?
Some people may try and take advantage of you if they know you are new to the industry. Don't take payments outside of a verified sex worker site, don't give content or deliver custom videos before the customer has paid and don't be affraid to say no to requests that you do not want to do.
If you make customs – what's the weirdest request and did you do it?
To be honest, I hear weird and wonderful requests all of the time, I am very open to hearing about customers' fantasies and trying my best to bring them to life. I'm not sure I even want to repeat some of the requests I've said no to!
How do you film? Any special lighting equipment / camera? Feel free to share some of your tips!
I film all of my videos on a Sony 4K handycam. It allows me to give customers the option of having their content filmed in 4K. I use a ring light, soft box lighting or sometimes natural sunlight, really depending on what I am filming and if we have much natural light, which can be rare in the UK! I use a fuck machine as a dildo stand, so I can be handsfree in my videos and not having to hold the dildo in place myself which I think the customers really like as it makes the content look more realistic.
What do you like about using AP as a platform?
I love the community feel of APClips, the site is very user friendly and simple to use but also has some great features. I love the dashboard and being able to easily keep track of sales.
Has your brand evolved since you started? If so, how?
My brand has evolved through the types of content I create. I now create a lot of fetish type of content and role play. When I first started out I was more "girl next door" and was more shy and innocent, although I do still come across as shy and innocent (I think!).
What are you watching on Netflix right now?
I'm currently watching Start Up and The Office. Kinda ashamed to admit this is my first time watching The Office but I am totally loving it!
What's a meme to describe yourself?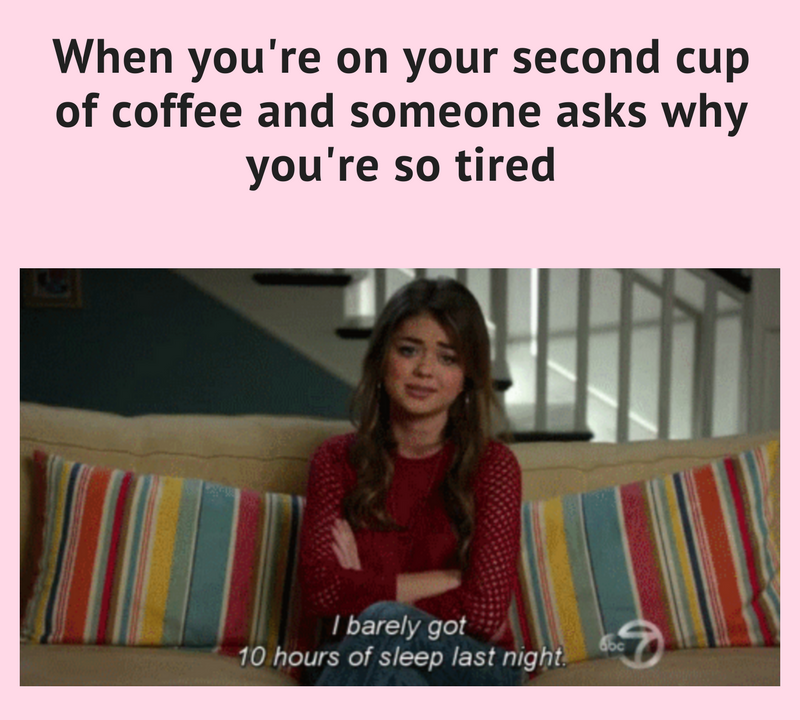 What type(s) of videos do you always get excited to make?
Videos that I know are going to sell well to be honest hahaha. Or something new that I haven't really covered before, I love trying new things and adding to my library of content. I also get excited to film content for a new customer and building that relationship with them.
Describe the best fan interaction you've ever experienced!
I don't want to mention a specific fan or situation but people who I have met who have turned into friends. I absolutely love getting to know new people and making genuine connections because of them supporting my work. I am very proud of my work and it makes me so happy to have kept so many customers who have supported me from the beginning, I can't thank them enough. I think it helps just being yourself and treating people how you would want to be treated.
How did you come up with your stage name?
My stage name story is not an interesting one at all unfortunately haha. I was so clueless when joining the industry and at the time I didn't think it would be a long term thing for me. The first cam site I used actually suggested the name "Brea" to me, and then I just added "Rose" myself!
Hit us with your social media links so people can follow you on all the things!
instagram.com/brea77rose
twitter.com/brea77rose