AP Creator of the Month : WetZemu

Welcome to AP Spotlight. Every month, we'll pick an AP Creator of the Month and interview them, and they send us a little video intro with some quick tips for other AP Creators.
For July, our AP Creator of the Month is WetZemu. Let's meet them…
How'd you get started making adult content?
I've always been a bit of an exhibitionist, so I thought it'd be fun to make a Pornhub account & try uploading a video or two and see if I could make enough money to say I bought a cup of coffee with porn money. One of the videos ended up getting featured, and quickly got to 10,000 views, and I thought… you know, maybe this could actually be a thing?
How long have you been making content?
Since Summer 2019 🙂
What inspires your content?
Probably my own porn habits more than anything else! I've basically always avoided all mainstream porn, if I'm alone and watching it for myself, I've always loved really intimate, amateur, 'homemade' feeling videos that have some quality, too. Most of the porn subreddits I subscribe to are just people's phone pics/videos.
What's your favorite content you've ever made?
Probably the custom videos I do, just in general. It's SO satisfying to make someone's fantasy come to life, and when you deliver the vid, and hear back from them that they totally came 2-3 times before the vid was even over, that feeling is amazing. The cock addiction "therapist" series comes to mind.
How do you promote your brand, and what's the most successful method(s) for you?
I tend to do a mixture of free videos that let people know what I'm all about, and Twitter promotion. That + word of mouth has worked out really well for me!
What's your trick to balancing your daily life?
I'll let you know when I figure that out, haha. I try to make sure to have time where I have my phone stashed in another room, do yoga, work out, and spend time on hobbies (playing guitar/writing/reading/baking for me).
If you could give a new creator advice, what would it be?
Answer the question "What do I have that's unique to me that I can bring to the table that no one else can?" It might be a super upbeat/entertaining/funny personality, a rockin body, vid editing techniques that make your videos totally unique, or even specific fetishes that don't have enough good content made of them. Everyone has something awesome to bring, they just need to figure out what it is. 🙂
If you make customs – what's the weirdest request and did you do it?
My bar for 'weird' is honestly super high, a lot of my own kinks are really weird by any more vanilla-oriented person. I've gotten a few that seemed super weird, but… also just fun to try and experiment with, even if it's not my thing per se. It's how I learned how much I love SPH and turning boys into cum sluts! One of the weirder ones that comes to mind was a video where the guy wanted a POV style video where he was shrunk to the size of a match box and hiding in my panty drawer, and I found him sniffing my panties, lol. Gotta be honest, I didn't end up doing that one, but mostly because I don't feel like I "got it" enough to make it hot for that person.
How do you film? Any special lighting equipment/camera?
Feel free to share some of your tips. I have a little office space set aside, a few basic box lights from Amazon, a really bright Battery-operated LED light, and a few other smaller RGB LEDs as well. As far as filming goes, it's almost all done with my Canon 90D + tripod with an 18-55mm lens, or a 50mm portrait lens. I think the best tip I could give, is before you start making content, set aside 5-10 hours to go through Youtube and learn the basics of how to light the human body in a flattering way, and how to use shadow & contrast to make a scene look more visually interesting. Learn the bare-basics of videography/photography, then you can take those things and mold them to your own vision. I was a photo major in college, so I got a little bit of a head start! With that said, I still sometimes just like doing intimate Snap style videos, where it's like something you'd get if you were dating me and wanted a private show, I love that kind of stuff, too.
What do you like about using AP as a platform?
The UI is really, really nice on APClips. I'm a sucker for a super well-thought out UI, where I'm not scrolling around trying to find things. It's super intuitive. I really like that APClips is amateur-focused, too. That's my niche, and I really enjoy that community aspect to it as well. Fast upload speeds & a higher than average payout rate are also rad. 💜
Has your brand evolved since you started? If so, how?
Absolutely, but I'd say I'm still going for the same kind of effect with my content. I think I've mostly just gotten a little better at presentation and detail as time has gone on. I like making sort of alternating content between more candid/intimate style videos that feel more spur of the moment, and more "produced" ones with a story/dialogue, and more thought-out outfits and lighting.
What are you watching on Netflix right now?
Star Trek TNG & DS9 re-runs, or The Expanse when new eps hit.
What's a meme to describe yourself?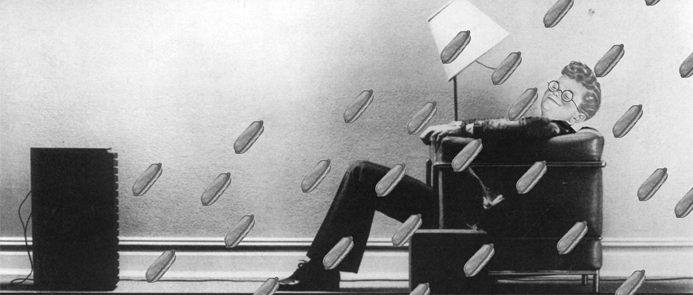 What type of videos do you always get excited to make?
Small penis humiliation videos are SO much fun! I really love erotic humiliation when it's mostly nice with a little mean mixed in. I also love making anything that's one of my particular fetishes, though it can make it easier to be 'distracted' while filming, lol.
Describe the best fan interaction you've ever experienced
There've been a few times where I've delivered a custom video to a client, and they messaged me within minutes telling me they'd already cum 2-3 times to the video and didn't even make it all the way through it. That's a top tier compliment!
How did you come up with your stage name?
At first, I was doing mainly pee/omorashi videos, so it's a combination of that, and a phonetic pronunciation of some initials from my name.
Hit us with your social media links so people can follow you on all the things!
allmylinks.com/wetzemu