AP Creator of the Month : SloanCox

Welcome to AP Spotlight. Every month, we'll pick an AP Creator of the Month and interview them, and they send us a little video intro with some quick tips for other AP Creators.
For June, our AP Creator of the Month is SloanCox. Let's meet them…
How'd you get started making adult content?
I started out as a photographer and self portrait artist and those self portraits.. always happened to be naked. After I started camming, clips & more explicit photo sets seemed like the natural next step! I hope to make full length (adult) films someday sooner than later.
How long have you been making content?
Since 2016
What inspires your content?
MOVIES, music, philosophy, and always above all, my own kinks and fantasies.
What's your favorite content you've ever made?
All the stuff I've had the privilege to collaborate on with friends. <333
How do you promote your brand, and what's the most successful method(s) for you?
Honestly, self promotion feels really awkward to me, so I've always just tried to be as authentic & unapologetically myself as I can be online, across my socials & when I'm on cam. Regular posting seems to help too though, and so does genuinely interacting with other creators online.
What's your trick to balancing your daily life?
No balance, only chaos. I'm led by my whims & intuition – sometimes that serves me and other times it doesn't haha. With time, hopefully I will become wiser & better at the whole 'balance' thing.
If you could give a new creator advice, what would it be?
Know your boundaries, but don't feel like you have to limit yourself for anybody. It's okay to be multifaceted! & Don't doubt that there's someone out here who's gonna see all the ways that you're sexy and erotic and wonderful, that you're too biased/self conscious to see yourself.
(Also, new model status on any site – make the most out of that publicity.)
If you make customs – what's the weirdest request and did you do it?
Not really weird but, I recently did some nude poetry readings for someone. I love reading out loud so this was super up my alley.
How do you film? Any special lighting equipment/camera? Feel free to share some of your tips.
I make a whole day out of filming. I curse my cinephile tendencies, because I wind up getting really caught up in the technical aspects.
I'd recommend people do some research into how light bounces and reflects and can be manipulated to get optimal results though. I've done a lot of that this past year and I feel a lot better about how my work's looking lately. (There are sooo many lighting tutorials on youtube!)
What do you like about using AP as a platform?
The site looks great and is super comprehensive in my opinion, their payout rate is the best even without the tiers, support is super responsive, and I have constantly seen efforts put into optimization & showcasing creators over the years. <3
Also! I feel like there's SUCH a variety of content on AP, that I can actually be free to be my creative self.
Has your brand evolved since you started? If so, how?
Yes and no, and mostly just internally.
My principles & intentions are pretty well the same, but I've loosened up on my expectations of myself. I'm less rigid, more flowing and accepting of what I create and how I express myself.
What are you watching on Netflix right now?
Catch me on Funimation watching Fruits Basket the Final right now, actually.
What's a meme to describe yourself?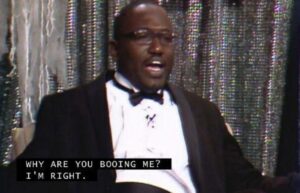 What type of videos do you always get excited to make?
Anything MESSSY.
Describe the best fan interaction you've ever experienced!
I just get really stoked when people recognize what I'm listening to when I'm on cam. Instant pals.
How did you come up with your stage name?
'Sloan' was the first name to come to mind & wouldn't get out get out of my head. & I used a pørn-name-generator for Cox lol.
Hit us with your social media links so people can follow you on all the things!
All my socials can be found HERE : https://linktr.ee/spitonsloan