AP Creator of the Month : Mariaa
Welcome to AP Spotlight. Every month, we'll pick an AP Creator of the Month and interview them, and they send us a little video intro with some quick tips for other AP Creators.
For July, our AP Creator of the Month is Mariaa Let's meet them…
How'd you get started making adult content?
I started making adult content when I was about 22 years old after coming across other adult content creators on social media.  I had no idea what I was truly getting myself into but I knew I'd be good at it and I was right.
How long have you been making content?
I made my first adult custom video around 2012ish and it took me hours upon hours to figure out how to actually send the video to the customer who had already paid me because I didn't know about clip sites yet! I laugh about it now but it was quite the headache for me at the time.
What inspires your content?
I am heavily influenced by the books that I am reading at any given moment, the poetry I am writing, and I get a lot of suggestions from customers and other content creators sometimes too.  I don't think too hard on inspiration though, I don't actively look for it and I don't wait for it to show up.  As a professional poetess as well I learned you just have to put the pen to paper, or turn the camera on in this case, and let the work be the inspiration. I inspire myself. I'm amazing.
What's your favorite content you've ever made?
This question is difficult because I typically love each new creation more than the last.  Some content absolutely excites me more than others though, for example, I love to give cum eating instructions to men, I love humiliation, and at this point -quite frankly-my political stance is femdom forever and I love ramming that down throats every chance I get in the most poetic of ways of course. I have a lot of content I've been holding onto to release this month revolving around these themes and all of it is my favorite. Almost everything I do is my favorite thing just because I am the one doing it!
How do you promote your brand, and what's the most successful method(s) for you?
I don't really know very much about branding at the moment but I will say that I promote myself by word of mouth more than the average online content creator during non pandemic times anyway.  I also love social media in so many ways and still use it every single day but in my opinion what we could call the golden age of social media is over.  I am now getting back to the basics of blogging, emailing, and throwing handwritten messages in a bottle out into the proverbial/metaphorical sea. All of these methods working together smoothly is the most effective!
What's your trick to balancing your daily life?
I don't! Just kidding. I make to do lists that tend to be very detailed. Sometimes to get anything done I chart my day out by every hour, or half hour, or even fifteen minutes… Lately my to do list though has been much more simple and says things along the lines of: -film/edit 2-4 hours. Then I do whatever I want whenever I want I just make sure the total amount of time I've put into filming/editing for that day is between 2 and 4 hours.  I also read a book and listen to music daily while I think of every last thing I have in my life to be grateful for which is a whole lot.
If you could give a new creator advice, what would it be?
Go ahead and raise your prices.
If you make customs – what's the weirdest request and did you do it?
I think some of my strangest requests are rather triggering so -warning- I used to be significantly more thin than I already am now and when I was I would get a lot of requests for short videos of my knees, wrists, ankles, rib cage, etc. I did fulfill these customs because at the time I felt they were rather simple and I was able to ask for/receive really high prices for them but it was definitely something that overlapped with a part of the internet that is encouraging of disordered eating so if you are prone to those issues I do not recommend it. I know its a lot more common of a fetish than people talk about really because it is unsettling for many to talk about so I am glad I was able to answer this question.  I don't get these requests anymore and I am happy about that and all the money I am making catering to other fetishes.
How do you film? Any special lighting equipment/camera? Feel free to share some of your tips.
Almost exclusively with my iPhone and natural lighting!
What do you like about using AP as a platform?
I signed up for a few clip sites all at the same time and AP (then known as amtrprn!) really just instantly worked out for me.  Other sites took sometimes weeks to email me back where as AP model support is just phenomenal! The pay cut for AP being on higher end is what initially caught my attention but the convenient, easy, fast, uploading and unmatched site functionality and efficiency is what I adore as well as, again, the model support.  I genuinely feel supported by AP clips as a model and unfortunately that is not the case with every clip site at all.
Has your brand evolved since you started? If so, how?
I've evolved a great deal personally and even physically as well.  I used to be more of an exhibitionist and now I get into far more particular and specific niche fetishes.
What are you watching on Netflix right now?
I've been watching a lot of shows/documentaries about cults and cult leaders lately but I think my favorite show on Netflix specifically is "Money Heist" aka "La Casa de PaPel" and my favorite character on that show is Nairobi. I watch a lot of Spanish language television so that I can practice Spanish.
What's a meme to describe yourself?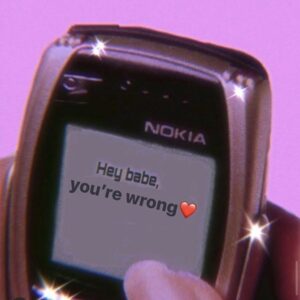 Tell us about being a hypnotic spoken word artist

I have actually been a professional spoken word performance artist for over a decade and my favorite part about combining that skill set with hypno mesmerization mindfuck fetishes is that my power and prestige is immediate and undeniable.
Do you have any specialities you like to film?
FEMME DOMME
Hit us with your social media links so people can follow you on all the things
My blog: PostModern.news
twitter.com/MariaPoetess
instagr.am/MariaPoetess
instagr.am/uglyp0etry
thisblogisnotflammable.tumblr.com
reddit.com/u/mariawoolf
I'm really everywhere though including under your skin.