AP New Creator Spotlight : Birch Beckett

Welcome to our new feature New Creator Spotlight where we highlight an AP Creator that's new to the platform and already doing great things.
Next up is AP Creator Birch Beckett – let's learn a little about them …
What is your Stage Name?
My name is Birch Beckett (or banginbirch)
How did you get started making online content?
I got into the adult industry when a friend of mine invited me to cam with her, I tried it out by myself to see how it felt and I LOVED it! I started regularly camming, and my viewers often asked about a subscription service or content I might have for sale, so I made those too, and discovered my love for content creation as well.
I have Borderline Personality Disorder, as well as Bipolar 2, and those things make keeping a "regular" or vanilla job very difficult for me. When I discovered sex work, it gave me hope to have a stable income and that I could reach my goals as an artist, and has changed my life so much for the better!
What brought you to APClips?
When I came out as trans, I was very afraid of how this would effect my content and income, and I joined APClips because they highlight their trans and GNC performers more than any I've seen! They listen, and I appreciate that more than anything on the sites I rely on.
What tips would you would share with fellow AP creators?
If I had any tips for new creators, it would be to be mindful of how you're feeling, and when you don't have the energy to create. As anxiety inducing it can be to feel unproductive, forcing the production can make it feel more overwhelming, and often leaves me feeling distress at the thought of creating at all. If it creates more anxiety to do nothing, find something else that can be productive towards your work instead; such as editing, taking promo pictures for twitter or your profile, or just interacting with other models! Care for yourself and your mental health when you're able to, and your art will thank you for it.
Do you have any advice/self care tips to balance your daily life?
When I'm feeling too low energy to do much of anything, I like to practice grounding exercises and spend some time with my hobbies that I don't profit from. It can be difficult to lessen anxiety caused by work if you're always focused on getting work done or making money, so making some space for yourself to be out of "work mode" for a while can be super helpful! Especially if you're doing what you love, just because it makes you happy.
Do you have any pets? Feel free to share photos!
I don't have any pets anymore, but I have a lot of plant babies! Their names are Adam & Adam 2 (the Monsteras), Jerry (the Oregano) and my many Pothos proplings! They're doin ok and I love them <3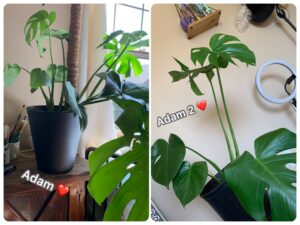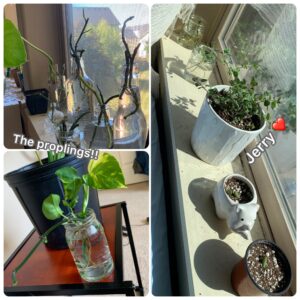 What's your favorite type of content to shoot?
My favorite type of content to shoot is anything that makes me feel kind of powerful, like body worship, topping, riding, bully vids, and punk or bratty stuff.  I enjoy having my favorite traits of myself appreciated by others, like my body hair, my back, or my arms and legs. I also Really love being creative in my content, whether it's cosplaying an OC or painting, I love combining my arts!
What's a meme that describes you?
I think the best meme that describes me right now is this one :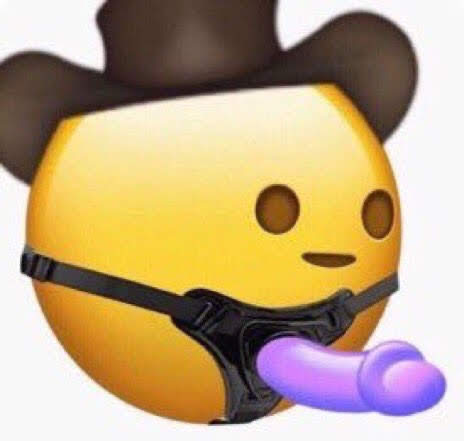 What does a normal day look like to you?
A normal day for me starts by wobbling out of bed and slowly working on responsibilities or camming/recording for a few hours, then I spend the rest of the day catching up on more work or tending to my plants! If I have some free time I like to play video games, go on walls, or paint, usually accompanied by whatever cartoon I'm binging at the time (right now it's Kipo again) 😊
Give us all your social media links!
Thanks for getting to know me <3 here's where you can see more of me or get in contact!
twitter.com/birchbeckett
instagram.com/bangingbirch
chaturbate.com/banginbirch
allmylinks.com/birchbeckett