AP Creator of the Month : Finch Linden

Welcome to AP Spotlight. Every month, we'll pick an AP Creator of the Month and interview them, and they send us a little video intro with some quick tips for other AP Creators.
For December, our AP Creator of the Month is Finch Linden. Let's meet them…
How'd you get started making adult content?
I signed up to be on GodsGirls and did that for awhile!
How long have you been making content?
[looks at watch] At least ten years? It's been a long time!
What inspires your content?
Nature, good light, how I'm ~*feeling.*~
What's your favorite content you've ever made?
I love the video I did with Mickey Mod and Nenetl, we all have such great chemistry and we are absolutely adorable together.
How do you promote your brand, and what's the most successful method(s) for you?
I'm pretty laid back about it, and try not to stress myself out about producing content or pushing to make sales. I don't want my fans to get burnt-out seeing me post about selling stuff everyday, so I try to space it out when I have something new.
What's your trick to balancing your daily life?
I'm a creature of habit, I love having a set schedule. it helps me tremendously to keep a good life-work balance!
If you could give a new creator advice, what would it be?
Don't stress out about what anyone else is doing. Make the content that makes you happy!
How do you film? Any special lighting equipment/camera? Feel free to share some of your tips
Getting a tether for my DSLR so I could see myself on my laptop screen while shooting was a huge game changer! Makes it so much easier to film when I don't have anyone to be a cameraperson.
What do you like about using AP as a platform?
The payout rates are great, the staff is awesome and nice and super helpful, it's really straightforward for my fans to get the content they want from me!
Has your brand evolved since you started? If so, how?
I've really dialed in my visual aesthetic that makes me happy, for better or possibly for worse because I'm not being very flexible about it. But being able to curate better and have content look consistent :chef_kiss: I feel really good about that part!
What are you watching on Netflix right now?
I'm not a big TV person but I've been watching the Mandalorian.
What's a meme to describe yourself?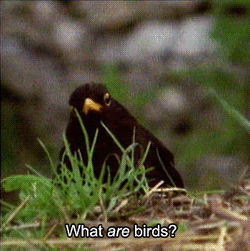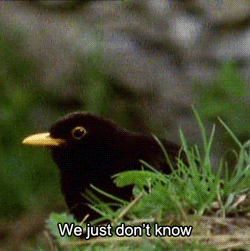 Your videos have an amazing artistic take. Have you always had an artsy feel to your sex work?
I think that's developed slowly over the years as I've learned more about what I like to shoot.
Hit us with your social media links so people can follow you on all the things!
https://twitter.com/finchlinden
https://www.instagram.com/finchlinden
http://finchlinden.com/about.html